The Duck Stops Here
Michelle Zellich's Personal Page
October 18, 1948 - June 9, 2021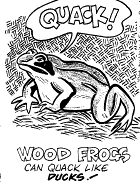 Reported under the heading of "Strange But True":

A duck's quack doesn't echo, and no one knows why.
Or is this a myth? See The Straight Dope, Archives - from 22 May 1998
And see Now they know how many quacks it takes to fill the Albert Hall
Me, relaxing with a couple of my friends
(Click on the image to see it full-sized)

A few family pictures
(Click on the small images to see them full-sized)

Doing the "Duck Dance" - me, and Deb Stratmann (in Cam Nickleberry's hat)

My father, Harley Earl Jennings, and his great-granddaughter Heather

Grandkids Ryan, Dylan, and Heather at Halloween
Granddaughter Heather at Halloween

Grandson Dylan at Halloween
My son, Chris, and his son, Dylan, sharing quality time


My granddaughter, Heather, Christmas 1997

Duck-Related Links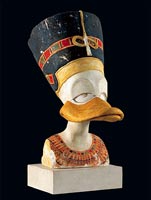 'Die Duckumenta' exhibit (German)
The Society of D.O.N.A.L.D. (German)
Ducks Unlimited - World leader in wetland & waterfowl conservation

Duckdata - A Bibliographic database of North American Waterfowl & Their Wetland Habitats

Wide, Wide, World of Duck Tape
Rubba Ducks
(if the Rubba Ducks site erroneously thinks you don't have Flash 4 or better installed as a plugin, try this link instead)

Ask My Duck - An interactive comic strip based on questions submitted by the readers
Roberts Hot Tubs and Spas - Rubber Ducks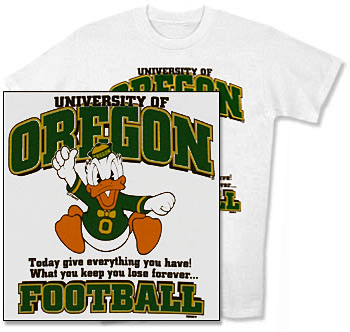 University of Oregon Fighting Ducks

Sporto - Makers of the "Original Duck Boots"

Duckhunt - Recreation of the NES game, in Flash

Honking Duck - Listen to Old Time Music from 78rpm Records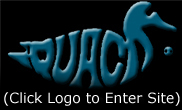 Quack Decoy - Duck & Goose Decoys

Tesellating Animation - Ducks (Flash)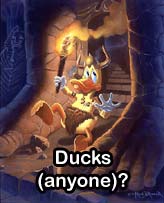 Howard Brunner 'Duck' adventure comic covers
Turn the Dodge Viper logo upside-down, and guess who appears?

You can contact me at michelle@zellich.net


Visit my husband's home page

"Rich Zellich" drawings © 1989 Dan Stratmann. All rights reserved.

Last Update: Sat, 3 Jun 2023